What kind of jackets can be used with Kumja?
Kumja may as well be used with short jackets or longer coats. For babywearing, longer jackets are more convenient, since they cover your baby´s legs, too. If your cotßs zipper is shorter than 70 cm, the extender is folded in and snapped in place using the buttons.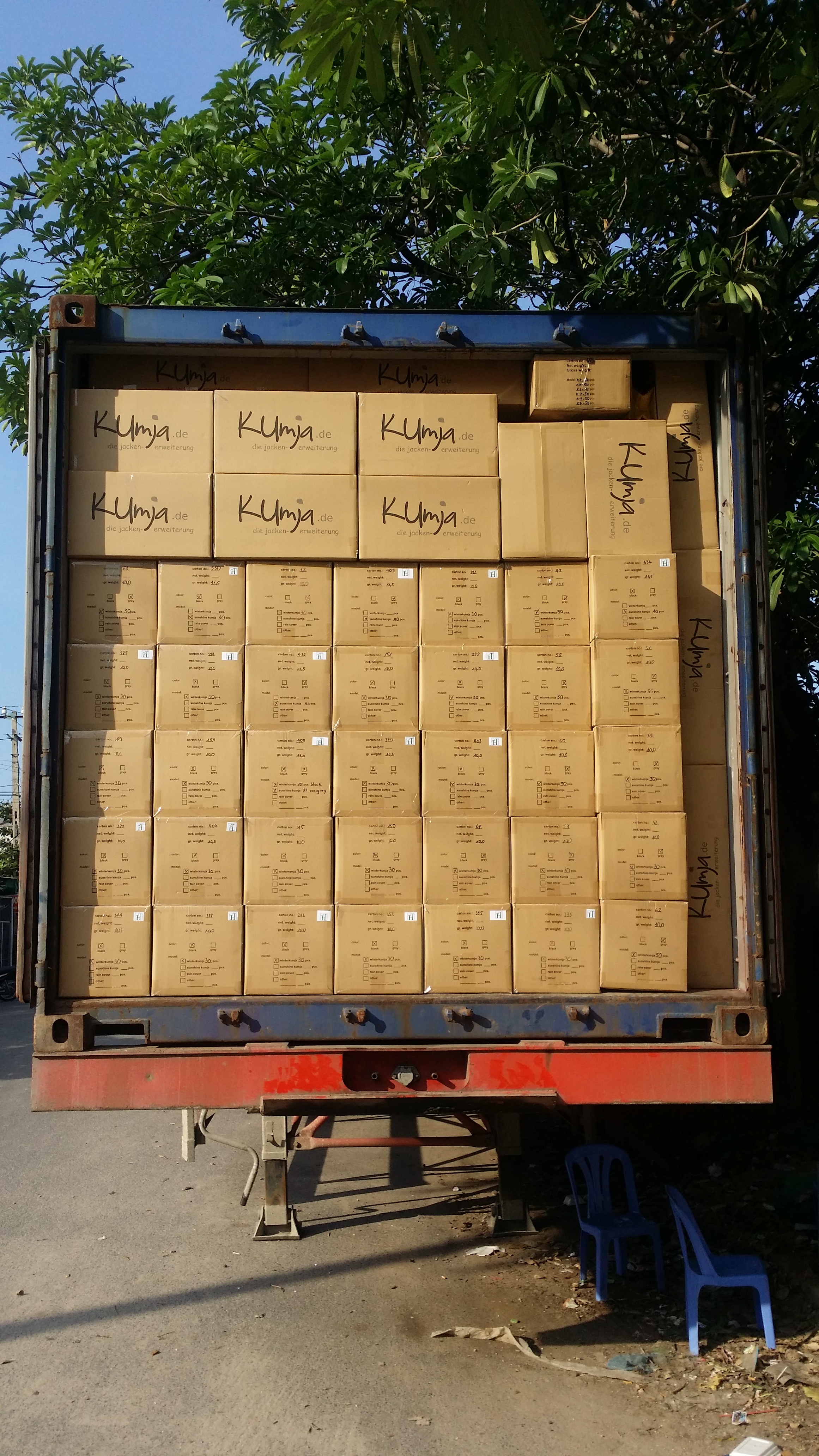 Can I also use a long overcoat with Kumja?
Yes. The extension is 70 cm long and starts with your coat´s zipper. Which is not always identical with the bottom edge, but is often slightly further up. Because of this, in most cases, the standard works well. If the zipper is longer than 75/80 cm, a "special adapter" might be better.
The jacket extension is connected to your coat´s zipper.
There are a lot of zipper types. That is why the zip adapter goes between jacket and extender panel. The adapter is the bridge to your coat and is picked to fit your zipper. Usually, you need a specific zip adapter for each coat. You can change the adapter quickly to use different jackets.
The Kumja panel has a standard height and length, it is always 70 cm long (about 27.5 inches) and 25 cm wide (about 9.8 inches). These measurements work well with the huge majority of coat designs. That´s why you don´t need several panels for different jackets.
Instead, you adjust Kumja´s width and height. The cord unit dan be put anywhere, it´s attached via velcro. You might also detach it completely.
In general, Kumja does not have to exacty match the length of the zipper.
For maternity use, Kumja may well end 5-10 cm before your jacket´s zipper ends.
Is the panel longer, it is tucked in and fastened with the snap buttons on a convenient height. Bevore that, put the cord unity further down to make sure it is not placed in the fold.
If the panel is too short, you need a "special adapter" or a "coat adapter".